June 8th, 2018
One year ago today I brought a beast into my house that threatened to eat me for the first two to three days. Happy Gotcha-Versary Miss Roxy!!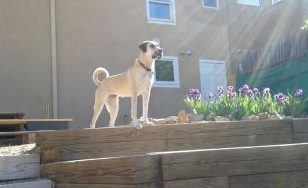 Much to update everyone on, although a certain number of you have heard it already. Things are starting to ease up now so I can start typing it up.
We should have water next week!
love to all,
Teri, Wallee, the Roxinator and Angel Isa